23 Colors 2 People Camping Hammock With Free Shipping!
Material: 210T nylon cloth ( the same material as parachute cloth) material features: light, thin, soft, clean and breathable Open size:260cmx140cm folding size:20cmx16cm Weight:520g color: 25+ colors, we got more colors than showing. Many more colors to come. light and portable, soft and comfortable, clean and safe easy to hang and assembly suitable for outside and inside
Please notice the extention belts are NOT included, you can buy it also here.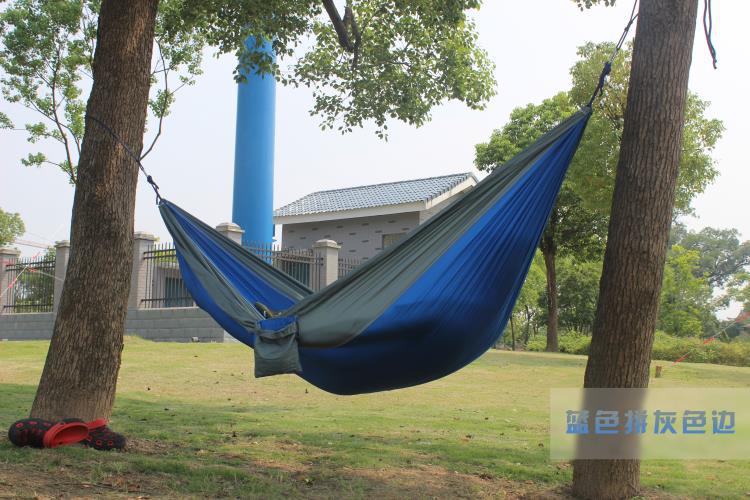 The use of a note:
1 in the use of the process not to force too much, so as not to break the contact.
2 point suspension support hammock hanging height must be strong, not more than 1M, to prevent accidentally fall injury.
3 do not put the bed pull rope tied to the support of sharp objects, to avoid damage to the rope.
4 avoid carry buttons or sharp objects have damaged the hammock.
Please check the hammock rope 5 before use rope pull distance as short as possible.
6 the product is not fire, please keep away from the fire source.
7. Note hammock around the ground clean and smooth, avoid to choose a gravel, branches and other hard objects location (as far as possible on the grass).
reminder
1, often check both ends of the rope to prevent excessive wear.
2, the prohibition of a large swing back and forth, so as to avoid the rapid wear of both ends of the rope to bring unnecessary damage.
3. Please pay attention to the personal safety in the leisure and entertainment.